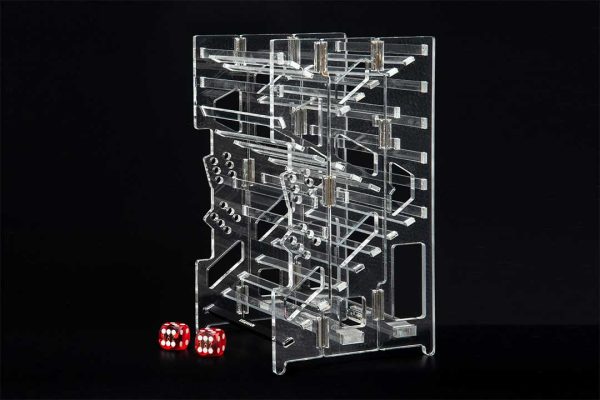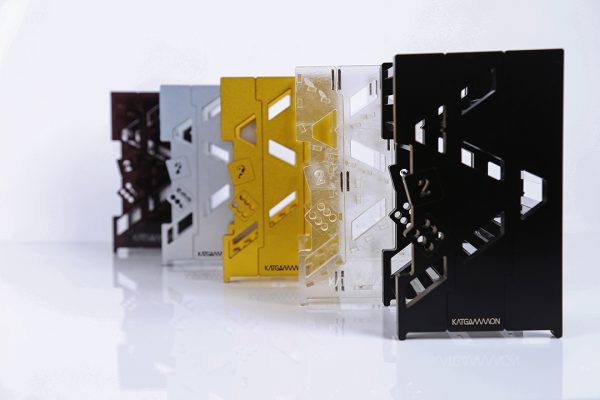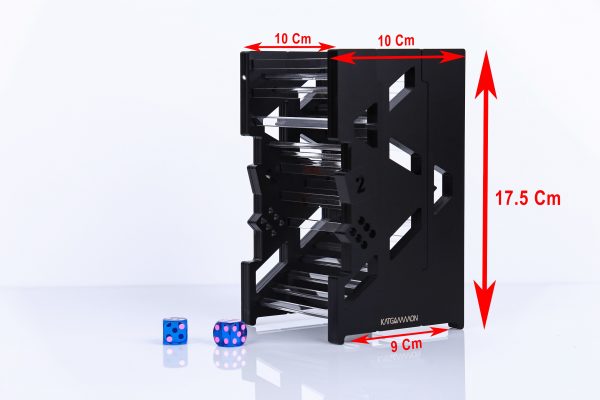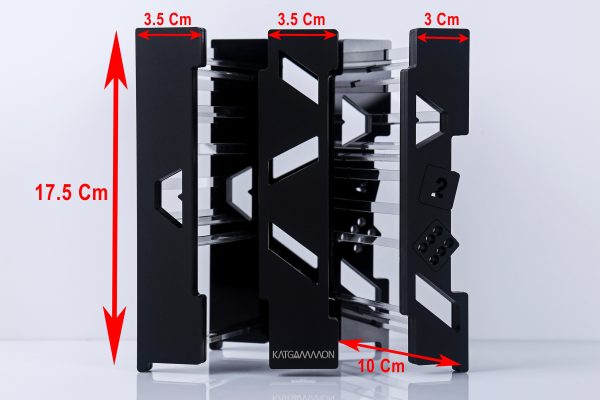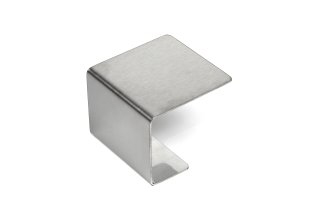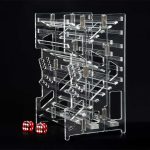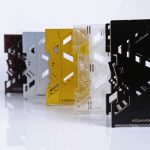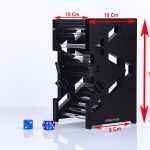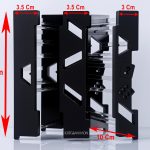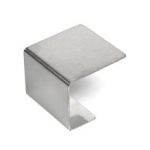 Transparent Baffle Box
€ 55.00
Item specifications:
Material: Best-quality plexiglass
Dimensions: Height 17 cm, Width 10 cm, Length 10 cm
Format: 3 pieces with magnetic style
Rods: Flat Acrylic
Weight: 225 gr
Color: Clear Transparent – Icy style
Please note: Stand is included
Weight: 255 gr
Description
Additional information
Reviews (0)
Description
Baffle Box
Baffle box or scrambler is a small tower through which players drop their dice to randomize a roll, the dice go through and bounce inside a net of clear rods as they fall through the box. It's an alternative for the shaking cups used in modern backgammon, and can be made of different materials such as wood, plastic, Plexiglas, etc.
Nowadays, more and more players tend to use a BB, as it is more practical and quicker than the standard rolling by dice cups. It improves the flow of the game, giving you more time to think, while the clock is ticking. Furthermore, with BB there'll be no more dice on checkers or floor, and it eliminates the noise of shaking cups and avoids the extra shaking with all what it brings of frustration.
Also, using a BB prevents situations in which you need to ask your opponent to roll again because you think the roll has been invalid. In fact, the use of BB in tournaments is becoming either a preference or a requirement, and in some cases imposed by the tournament director.
The Katgammon Baffle Box is made of best quality transparent and color plexiglass, with noise-reduction small openings on the sides in order to watch the dice rolling throughout the box. The innovative three-piece magnet Box attach easily and firmly together and allows you to detach the parts, so that it can be stored inside any standard or custom size board, even in P40.
Katgammon BB is designed to stand fit on most standard backgammon boards. Besides that, a separate metal accessory stand is provided, free of charge, which can be attached to the holding-magnet placed in tower-base, in order to help place BB on any custom-size-or-shape board.
 Also, the beautiful and symbolic dice-shape holes and other openings on the sides of BB help reduce the noise of dice when jostled about as they fall through the box.
And finally, Katgammon BB comes with a storage soft bag to protect the board and the BB parts while stored within the backgammon board.
Beside the regular version of Katgammon Baffle Box, you may choose to customize and personalize your BB with your preferred nickname, logo or brand color.
We believe that there is no such thing as lucky or unlucky rollers, there are just good players who use Katgammon Baffle Box for a fun and fair game.
Happy rolling…
Additional information
| | |
| --- | --- |
| Weight | 0.33 kg |
| Dimensions | 10 × 10 × 17 cm |
| Color | Transparent |