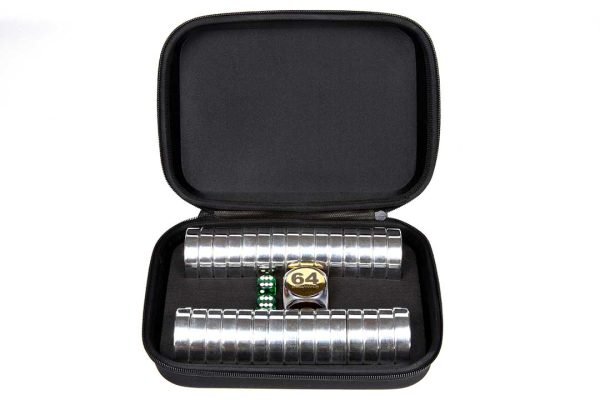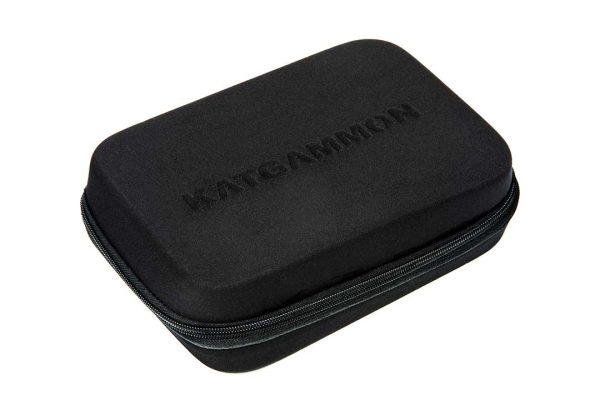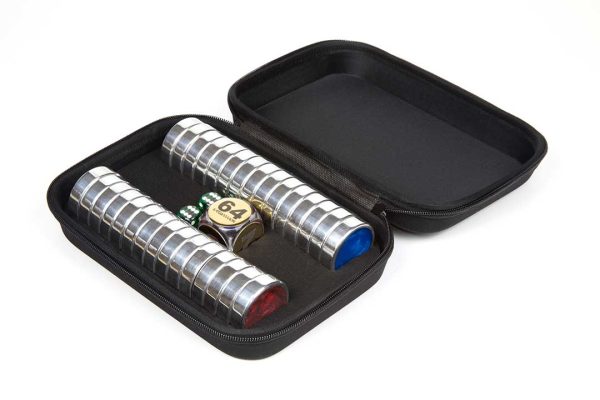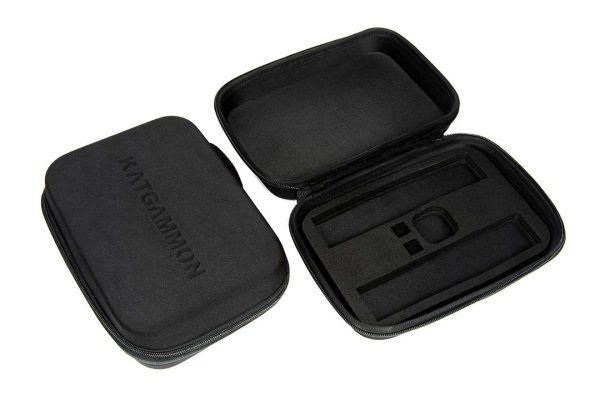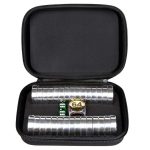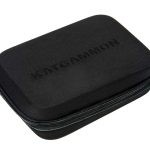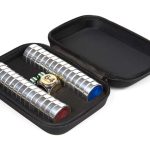 Zippered Case for Checkers
€ 25.00
Material: Texon
Color: Black
Size: 22 x 15 x height 6.5 cm
Weight: 160 gr.
Suitable for one set of checkers, one pair of dice, one doubling cube
Please note: checkers, dice & cube are not included
Description
This durable case opens and closes utilizing a high-strength zipper guaranteeing years of use. The inside holds one set of checkers and one pair of dice. The small, lightweight case conveniently stores inside any standard size board for travel or storage. Checkers and dice are not included and sold separately.